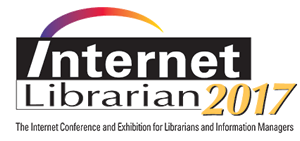 → Discounted registration for Califa Members is available here
ROI Magic Sauce: Communities, Collections, Collaboration
October 23-25, Monterey CA
There IS a winning combination for Internet Librarians and their communities where the return on investment (ROI) is substantial. The magic includes our communities, our collections and how we work with both of those – close collaboration! This year we explore our relationship with
our communities -- our customers, partners, suppliers and supporters
our collections – our print and electronic materials, both in-house or global, as well as our supporting and experimental technologies
our collaboration – our relationships and partnerships with our core communities as well as the broader world-wide information and GLAM (galleries, libraries, archives and museums) industries
Why You Should Attend
Discover the insights, strategies and practices that allow us to push the envelope in expanding the net, building solid connections to the Internet of Things, managing libraries and digital information, and enhancing the information sharing and learning experience of people in our communities. 
Meet and hear from leading "movers and shakers" in the information industry in all types of environments —leaders in the information industry are integrating content and delighting their clients, organizing and managing digital content in creative ways, setting the context for excellence in information utilization in their organizations, revolutionizing the roles of info pros, creating new learning and discovery areas with makerspaces, building  strong collaborative communities among their customers and colleagues, and using new technologies in exciting ways. 
Gain access to leading-edge companies in the showcase offering visitors a choice of products covering all aspects of internet technologies, including content providers, online services, software, document and web delivery systems, search engines, and more. 
Network with your peers during interactive events, including special evening programs, receptions, dine-arounds, and connect on social media before, during, and after the conference.