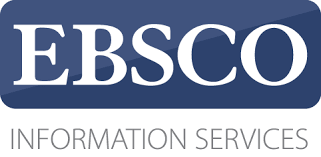 Learning Express is now part of EBSCO.
LearningExpress Library is an innovative, Web-based learning solution that provides patrons, from elementary students to adult learners, with instant access to the most comprehensive collection of test preparation tools, skill-building materials, and career resources available. Over 1,000 online practice tests and interactive skill-building tutorials are available, along with more than 200 eBook titles-all developed by expert academic and industry professionals.
With today's global economy and emphasis on 21st century skills, LearningExpress Library™ helps patrons of all ages prepare for success in life by meeting a broad range of educational and career-oriented needs, including:
Preparing for professional certification, licensing, and aptitude tests in health care, civil service/government, law enforcement, firefighting, EMS, military, and real estate, among others
Improving workplace skills such as resume building, interviewing techniques, job search and assessment, business writing, and core computer skills
Achieving higher scores on college entrance exams such as the ACT and SAT, and improving performance on Advanced Placement (AP) exams
Preparing for graduate school admissions tests such as the GMAT, GRE, LSAT, and MCAT
Improving proficiency levels in reading, writing, and math for elementary, middle, and high school students as well as adult learners
With LearningExpress Library 2.0, your patrons will have access to:
Individual Learning Centers with easy one-stop access to related tests, courses, eBooks, and center-specific content
Practice tests that mimic the timing, scoring, and format of official exams
Instant feedback and diagnostic score reports to pinpoint strengths and weaknesses
Detailed answer explanations, which allow for a better understanding of the subject matter
Instant essay scoring that enables writing skills improvement and provides authentic essay practice for the ACT, SAT, and GED exams
Individual user accounts that allow patrons to save works-in-progress and access completed tasks and score history
Personalized notifications that alert users of related tests, courses, and eBooks, based on their usage patterns
Easy-to-use Web interface and advanced search functionality, which provides intuitive user experience
Best of all, students, teachers, and adult learners alike can access their learning centers anytime and anywhere with an Internet connection.
Learning Express Job & Career Accelerator™
A powerful and complete career selection and job search tool is now available, to change the way individuals search for jobs. Introducing Job & Career Accelerator™ from LearningExpress-the most innovative, comprehensive, and fully integrated online job search system available. It puts job seekers in the driver's seat and on the fast track to career success!
Job & Career Accelerator™ places everything needed for career selection and job searching in one easy-to-use Web application, and is unlike any career search tool that has come before. Anyone who wants to stand out from the competition, advance in his or her career, or discover exciting new employment opportunities will find everything needed to achieve these goals, all in one resource that adapts to individual needs.
Learning Express Popular Software Tutorials
LearningExpress Popular Software Tutorials provide patrons with a solid proficiency in software applications, helping them navigate and excel in today's information age. Computer aptitude is a critical component of the 21st century skill set, and an indisputable necessity for workplace success. With instant access to today's most popular software applications, this comprehensive suite of tutorials gives users the necessary tools for gaining a competitive edge in today's fierce global economy and workplace environment.
Learning Express Computer & Internet Basics
Computers and the Internet have become a vital part of everyday life, from finding information and staying in touch to searching for jobs and shopping online. Surprisingly, many lack the essential computing skills needed to carry out the most basic tasks. LearningExpress' Computer & Internet Basics break down computing fundamentals into easy-to-follow multimedia tutorials, allowing patrons to learn how to use computers and get online quickly and easily.