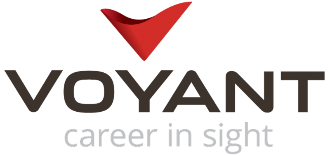 Voyant - Choosing the right career has never been easier!
Voyant provides a bigger slice of the pie by helping job seekers get access to every opportunity, not just the measly 20% that millions of other job seekers can fi nd. Voyant can't do the work for the job seeker, but it can make finding golden opportunities a heck of a lot easier with great career advice, simplifi ed searching and an amazing tracking widget. Voyant tracks all activities, discoveries, searches, applications, favorite companies, jobs, events, reminders, contacts and more. All this information can then be shared with career counselors, advisors, friends, and parents.

Mergent Intellect provides comprehensive coverage of public and private companies, robust financial details dating back five years, industry reports and analysis with trends, opportunities, challenges and forecast, global coverage of corporate family trees, mapping features, charts and graphs, industry application techniques and templates with call prep questions and conversation starters.
The database also includes daily stock price changes, timeline, influencers and interactive tools to compare investments. Regional information pertaining to employment, job growth, industry growth and real estate is also available. Mergent Intellects allows end-users to research demographics and compare multiple zip codes with Nielsen Demographics.
Residential searching and consumer lifestyle interests are also available through our platform for comprehensive lists residents for marketing purposes. End-users can build lists of businesses or residents to download or email.
Mergent also provides a job search module where end-users can access job opportunities through indeed or our custom occupation search which provides top industries and companies hiring that position. Our veteran's job search module matches military positions with civilian counterparts to provide a variety of jobs relevant to their military background.