Current trials and limited time discounts for Califa members include:
---

If you've been thinking about purchasing Early Literacy Stations/tablets from AWE Learning, you will want to take advantage of the limited time promotion available for Califa members until June 15, 2017. While we have discounts available from AWE year-round, this promotion offers their lowest prices on purchases without requiring the normal 50+ total units sold.
Please contact Sandi Walter (walters@awelearning.com) if you need more information, a demo, or would like to make a purchase.
---

Through April 30, 2017, Zoobean is offering Beanstack annual subscriptions with an additional 10% discount!
Beanstack by Zoobean provides one place for local families and individuals to participate in your programs -- including summer reading, adult book clubs, and early literacy initiatives such as 1,000 Books Before Kindergarten. Patrons gain online tools to log their reading and activities and earn incentives aligned to individual library programs. Beanstack expands learning opportunities with step-by-step customizable guides for patrons to navigate and use library resources around a theme or subject.
---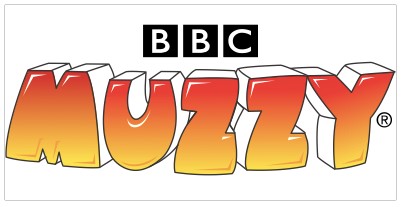 Recently we signed BBC MUZZY as a new vendor with Califa and secured a 20% discount on both their language learning DVDs and their online resource for kids. Now, for a limited time, they are offering Califa members additional benefits with your purchase:
Members with service populations of 1M+:
Purchase a 12 month online subscription and receive an additional 6 months for free
Purchase 3 DVD sets and receive a free 6 month online subscription
Members with service populations of less than 1M:
Purchase 2 DVD sets and receive a free 4 month online subscription
This offer is good until June 5, 2017.
---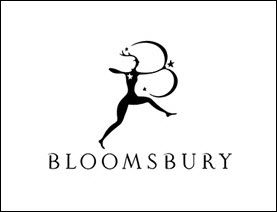 Bloomsbury Digital Resources is now offering Califa members a 15% off list price for their Bloomsbury Popular Music resource. Members who subscribe before July 31, 2017 will receive an additional 5% off their subscription, bringing the total discount to 20% off list price. This additional discount will remain in place for future consecutive renewals of Bloomsbury Popular Music. A free trial is available until June 12 if you'd like to check it out. Email us Califa@Califa.org for login information.
If you have patrons or students interested in or studying fashion, Bloomsbury offers a 15% discount to Califa members on Berg Fashion Library. A free trial is available until June 12 for this resource. Email us at Califa@Califa.org for login information.
Bloomsbury also offers up to a 25% discount on Drama Online for Califa members.
If you'd like to learn more about or have a demo for any of these resources, please contact Scott Bloom at scott.bloom@bloomsbury.com or 760-323-7937.
---

OdiloTK - the most intuitive and easy-to-use eBook platform!
Looking to change eBook providers? Or just want a strong complement to your existing provider? Then check out OdiloTK!
Multiple lending models - to let you control and stretch your budget.
Quality foreign language titles - as the largest provider of Spanish eContent (eBooks, audiobooks, magazines, streaming films) via a Spanish platform, ODILO helps libraries further engage their growing Hispanic communities. With over 85 languages offered in total, (many in our innovative Pay-per-Use model) support other foreign language readers as well.
Flexible platform - ingest and offer your own digital content (i.e. local history, local music, self-published authors, videos, and more) with ODILO's Bring Your Own Content (BYOC) unique functionality!
Save money! No annual platform fee (with minimal spend), plus 10% content credit on every purchased title.
Trial Site: https://demo.odilo.us/ -- Email Mark for a username and password.
eBookClub - a social reading experience like none other!
Your patrons have access to a captivating online book club platform, anytime-anywhere, to enjoy all types of club activity.
Perfect for millennials, homebound patrons, or busy readers with no time for face-to-face bookclubs.
Offer several book clubs at one time.
Customizable clubs to feature reviews, author info, library messaging, or even live chat!
Easy administration, including allowing staff or volunteers to be club moderators.
Trial Site: http://bookclub.odilo.us/ -- Email Mark for a username and password.
---

Speakaboos is an interactive digital library designed for Pre-K – 2nd grade kids. Their educational methodology is based on the research results of the National Reading Panel and other literacy experts, including the approach of educational psychologist Dr. Alice Wilder, one of the world's leading experts on learning through media and formative research. Every aspect of Speakaboos content and product design is anchored in fundamental principles of literacy development and the child's point of view.
Discounted pricing is available for public libraries, schools, and even a "buddy pass" that can be shared between libraries and the schools in their community.
Speakaboos is offering Califa members a free trial! If you need the login credentials, please email califa@califa.org we'll send the user name, password and a walkthrough guide.
---