We Are NOT Okay: Library Worker Trauma Before and During COVID-19 and What Happens After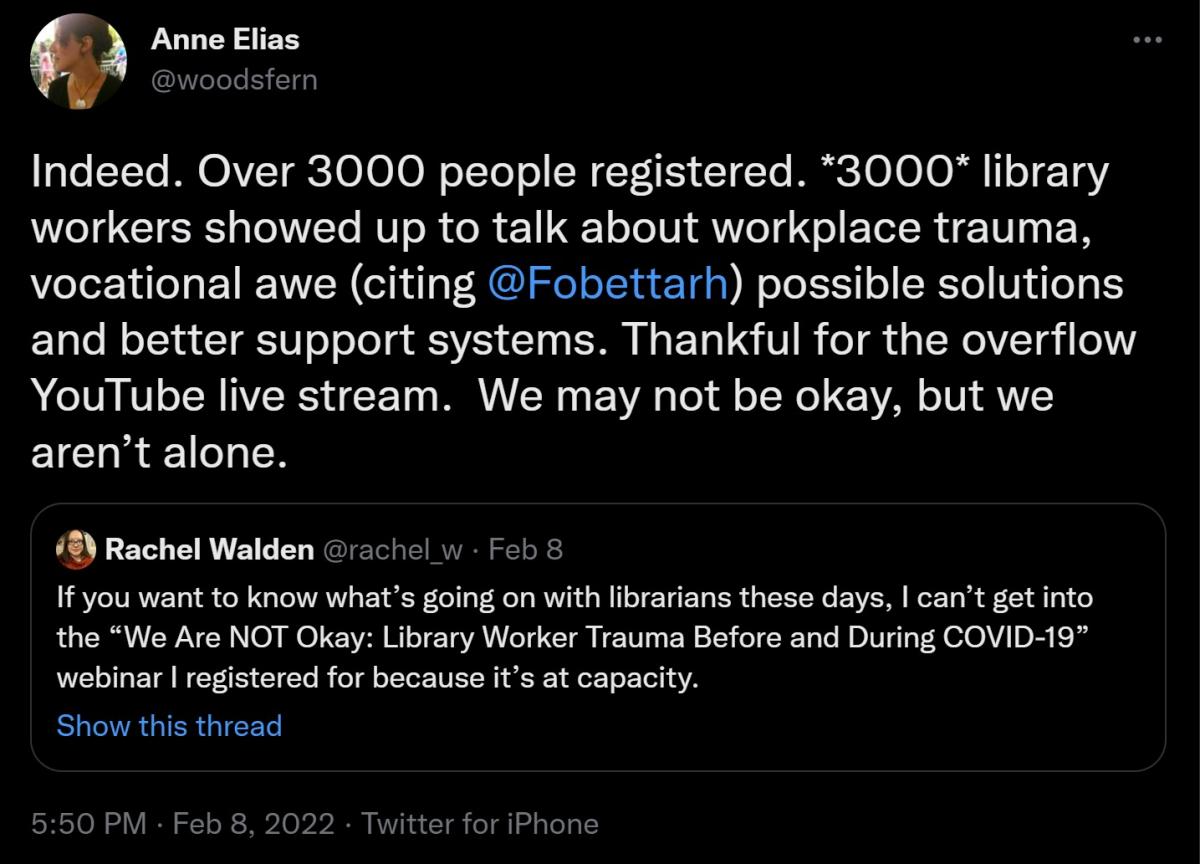 On February 9, 2022, we held an hour long webinar on library worker trauma. We had over 3,000 people sign up for it and many more have watched the recording. Viewers contacted us with some feedback that ranged from inspiring to heartbreaking. For us, 3,000 was a huge registration number, and we were extremely surprised and overwhelmed at the response to it by the library community. 
This webinar for ALL library workers — frontline staff, managers, and library directors — served as a convening to discuss the impact trauma has on library staff, work toward addressing the necessary systemic change and need for a cultural shift, and explore potential individual, organizational, and industry response strategies. 
Moderator: Veronda Pitchford, Assistant Director, Califa.
Panelists:
Leah Esguerra, Social Worker Supervisor, San Francisco Public Library
Michelle Jeske, City Librarian, Denver Public Library
Andrea Lemoins, Outreach Coordinator, Free Library of Philadelphia
Christian Zabriskie, Library Director, Onondaga County Public Libraries.
Continue the conversation on Twitter - #LibraryTrauma #WeAreNotOkay #LibraryLove
Library Leading Practices in Wellness
For more resources related to #WeAreNotOkay, visit the Infopeople website.