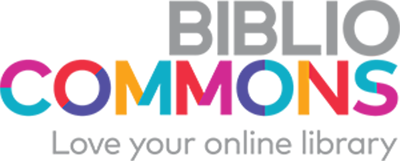 BiblioCommons builds software that transforms the public library's essential online services— your website, your catalog, your events calendar — from transactions to experiences worthy of your public library.   
Many of the top public libraries in North America use BiblioCommons services. In California alone, Santa Clara County Library System, Peninsula Library System, Palo Alto City Library, San Mateo County Library, San Francisco Public Library, and San Diego Public Library,MARINet, Contra Costa Public Library, Alameda County Library, and others have joined theBiblioCommons shared platform. Additionally, Chicago Public Library, King County Library System, Boston Public Library, Las Vegas-Clark County Library District, Cincinnati Public Library, Edmonton Public Library, and Pima County Public Library all use the completeBiblioCommons patron experience platform.
BiblioWeb​ is a complete website builder and content management system that's optimized for the public library and seamlessly integrates with  BiblioCore and BiblioEvents. BiblioWebfeatures staff-friendly workflows with easy content creation tools, and the ability to cross-merchandise your website with ease. With BiblioWeb's Curation Console your content only  needs to be created once - Tweets on Twitter, blogs on your website, lists in your catalog, events in your events calendar - and then staff create a card or carousel to feature that content anywhere on your website.  
BiblioCore ​provides a better online catalog that seamlessly integrates with every major ILS.BiblioCore offers better search, better borrowing and it's all mobile-friendly. Out of the boxBiblioCore offers robust discovery, the best catalog search available, readers' advisory tools, personal record keeping, and many great ways to feature staff content via comments, reviews, lists and more. 
Additional modules available as an add-on to BiblioCore are: 
● BiblioApps 
● BiblioCloudRecords for OverDrive and Hoopla 
● BiblioFines 
● BiblioSuggest 
● Augmented Content (book reviews and recommendations)   
BiblioEvents, is a patron-friendly, fully responsive and visually appealing way to manageyour library's programs and events, and comes included with your BiblioWebsubscription or can be purchased separately with BiblioCore.  
BiblioApps is the next generation of mobile apps for public libraries. Leveraging the best-in-class search, discovery, and account management experience of BiblioCore, BiblioAppsincludes leading search relevancy, FRBRised results, and title record displays, getting patrons to their next great read faster. Fully rebuilt from the ground up with a strong focus on design and accessibility, BiblioApps promotes the library's collections, staff lists, and events to increase the public library's use — both online and in person. 
BiblioEmail, a complete automated marketing platform is coming soon! Currently being developed with beta libraries, Arapahoe Libraries and Chicago Public Library.