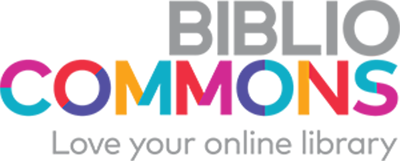 BiblioCommons builds software that transforms the public library's essential  online services—your website, your catalog, your events calendar—from  transactions to experiences worthy of your public library.   
BiblioCore​ provides a better online catalog that seamlessly integrates with  every major ILS. BiblioCore offers better search, better borrowing and it's all  mobile-friendly. Out of the box BiblioCore offers robust discovery, the best  catalog search available, readers' advisory tools, personal record keeping,  and many great ways to feature staff content via comments, reviews, lists  and more. 
Additional modules available as an add-on to BiblioCore are: 
● BiblioApps 
● BiblioCloudRecords for OverDrive and Hoopla 
● BiblioFines 
● BiblioSuggest 
● Augmented Content (book reviews and recommendations)   
BiblioWeb​ is a complete website builder and content management system  that's optimized for the public library and seamlessly integrates with  BiblioCore and BiblioEvents. BiblioWeb features staff-friendly workflows with  easy content creation tools, and the ability to cross-merchandise your  website with ease. With BiblioWeb's Curation Console your content only  needs to be created once - Tweets on Twitter, blogs on your website, lists in  your catalog, events in your events calendar - and then staff create a card or  carousel to feature that content anywhere on your website. BiblioEvents, is a  patron-friendly, fully response and visually appealing way to manage your  library programs and events, and comes included with your BiblioWeb  subscription. 
And coming soon is ​BiblioOmni​, a brand new way to think about marketing  at the library. BiblioOmni allows you to easily curate fresh, timely, local  content across all of your library's channels. It's modern marketing  automation, but built for the public library.   
The BiblioCore catalog is live with many of the top public libraries in North  America. In California alone, Santa Clara County Library System,  Peninsula Library System, Oceanside Library, Palo Alto City Library, San  Mateo County Library, San Francisco Public Library, and San Diego Public  Library have joined the BiblioCommons shared platform. Additionally,  Chicago Public Library, The Seattle Public Library, King County Library  System, Multnomah County Library, and over 200 other public libraries  worldwide have gone live since the company started just over 10 years ago. 
Any Califa member library that subscribes to the BiblioCore catalog will  receive two days of in-person, on-site staff training during  implementation—a $5,000 value.