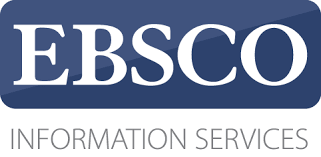 MasterFILE Complete
The Most Comprehensive and Valuable Collection of Full-Text General Interest Resources
This database offers the largest collection of popular full-text magazines (such as Consumer Reports, Time, Sports Illustrated, Wired and many more), reference books and other highly-regarded sources from the world's leading publishers, covering virtually every subject area of general interest. It also includes an extensive image collection containing photos, maps and flags.
Covering an Extensive Range of Subject Areas
MasterFILE Complete provides full text for periodicals covering an extensive range of subject areas including business, health, education, fitness, sports and leisure, personal finance, general science, multicultural issues, DIY, fashion and much more.
PDF backfiles are available as far back as 1922 for key publications including American Libraries, Foreign Affairs, History Today, Library Journal, National Review, Saturday Evening Post and more. In addition, Science News is available in HTML back to 1975.
 
Novelist Plus
The secret to finding great books
NoveList Plus is the premiere database of reading recommendations, available through libraries around the world. It is a comprehensive source of information about books that includes expert recommendations, reviews, articles, lists and more.
Fiction and Nonfiction
NoveList Plus has reading recommendations for both fiction and nonfiction, for all ages. NoveList's expertise in books and reading means that you'll always get the best help for finding just the right books.
 
Novelist Select
Be there when patrons need reading inspiration
Where do most readers begin a search? In your catalog! Make sure they discover great reads by enriching your catalog with recommendations and more from NoveList.
LibraryAware
LibraryAware is an online tool for libraries to connect with readers and keep them engaged. It includes templates and tools to create newsletters, bookmarks, shelf-talkers, flyers, and more for promoting books and resources throughout the library and beyond. Included in the subscription are NextReads newsletters, Readers/ advisory templates, and other promotional tools for libraries.
Learning Express Library
LearningExpress Library™ provides the most comprehensive selection of academic and career-related resources available in one platform. It provides academic skill building in reading, writing, math, and science, standardized test preparation, soft skills training, job search and career advancement, college admissions test preparation, professional licensing and certification test preparation, high school equivalency test prep, and much more.
 
Features that enhance learning
•    High school equivalency test prep
•    College admissions test prep
•    Academic skill building tools with individualized study plans
•    Built-in guidance pages & learning roadmaps
•    Secure personal portfolio
•    Extensive subject library of downloadable eBooks
Job & Career Accelerator
Finding a job is a complicated process that involves many steps. Job & Career Accelerator is a comprehensive resource with everything your patrons need to find, apply for, and get hired into ideal positions. It delivers award-winning content, skills and interest assessments to match individuals with careers, cutting-edge job search tools, and extensive guidance to help people overcome the challenging task of getting a job. Job & Career Accelerator is the one and only stop your patrons need on their way to successfully joining the workforce or advancing their careers.
 
Success Starts Here
•    Job and internship search
•    Resume and letter builders
•    Skills and interest assessments
•    College finder
•    Occupation explorer
•    Interview guidance
•    Targeted career guidance
•    Workplace skills
•    Computer skills
Points of View Reference Center
Gain a Balanced Perspective on Current Events and Issues
Containing resources that present multiple sides of an issue, this database provides rich content that can help students assess and develop persuasive arguments and essays, better understand controversial issues and develop analytical thinking skills.
Resources for Critical Analysis
Points of View Reference Center contains more than 380 core topics, each with an overview (objective background / description), point (argument) and counterpoint (opposing argument). Each topic features a Guide to Critical Analysis which helps the reader evaluate the controversy and enhances students' ability to read critically, develop their own perspective on the issues, and write or debate an effective argument on the topic.
Available in its own user-friendly interface, Points of View Reference Center provides a balance of materials from all viewpoints with main essays, leading political magazines from all sides of the political spectrum, newspapers, radio and television news transcripts, primary source documents and reference books. The database also offers related images and supplementary research guides for writing position papers, developing arguments and debating.
Literary Reference Center Plus
The World's Most Extensive Literary Reference Resource
This robust full-text database provides the most relevant information on thousands of authors and their works across literary disciplines and timeframes. It gives students, teachers and librarians a complete foundation of literary reference works to meet any and all of their research or instructional needs.
Superior Content
Literary Reference Center Plus includes full-text resources focusing on plays/drama, poetry, religious literature and children's literature. This database also includes volumes of fantasy/science fiction, contemporary literature, world philosophy and religious literature, and literary study guides covering American Literature, English Literature and literary genres.
Poetry & Short Story Reference Center
A Robust Collection of Poems, Short Stories and Related Content
This full-text database provides a historically rich collection of hundreds of thousands of classic and contemporary poems, as well as short stories, biographies and authoritative essays on such topics as poetic forms, movements and techniques — including contemporary content from the finest publishers.
A Broad Range of Source Types
Poetry & Short Story Reference Center contains selected works of major and minor American and English poets, along with international poetry representing each continent (accompanied by English translations, when available). Works include plays and speeches, short stories and classic books, biographies, critical analyses, contextual essays and explications for important works, essays on poetic forms, literary terms, techniques and movements, multimedia (audio and video) of poets reading their works and interviews from reputable sources like the Academy of American Poets, the Poetry Foundation, and MacNeil/Lehrer Productions.
Business Source Premier
The Most Popular Database for Full-Text Business Publications
The industry's most widely used business research database, this collection features full text and searchable cited references for top journals covering a variety of business disciplines. In addition, it includes market research reports, industry reports, country reports, company profiles and SWOT analyses.
Regional Business Coverage
Regional Business News is a supplemental database for customers of Business Source Premier, provided at no additional charge. With daily updates, Regional Business News provides comprehensive full text for regional U.S. and Canadian business publications including titles from Crain Communications.
Hobbies & Crafts Reference Center (Supporting MakerSpaces in Libraries)
Comprehensive Full-Text Content for Many of the Most Popular Hobbies, Crafts and Recreation Activities
This database offers detailed "how-to" instructions and creative ideas to meet the interests of virtually every hobby enthusiast. Full text is provided from leading hobby and craft magazines, including Bead & Button, Creative Knitting, FineScale Modeler, Quilter's World and many more.
Subjects Include:
•    Arts and crafts
•    Collecting
•    Home and garden
•    Indoor recreation
•    Kids' crafts
•    Model building
•    Needlecrafts and textiles
•    Outdoor recreation
•    Performing arts
•    Science and technology
•    Scrapbooking and papercrafts
Legal Information Reference Center
Forms and Full Text for Top Consumer Legal Reference Books
Providing exclusive online full text for many of the top consumer legal reference books, this valuable resource contains hundreds of publications and thousands of multi-state forms to assist the general public in legal matters of all kinds.
Easy Access to Reliable Legal Information
Legal Information Reference Center offers everyday users the necessary tools and detailed how-to instructions covering a wide-range of legal issues. A majority of the full-text legal reference books are provided through Nolo, the nation's oldest and most respected provider of legal information for consumers and small businesses.
With the Legal Forms by U.S. State feature, users can search state-specific legal forms by top subject areas including adoption, bankruptcy, name changes and more.
Small Business Reference Center
Empowering the Entrepreneur
This database offers exclusive full text for many top consumer small business reference books, as well as the necessary tools and instructions to address a wide-range of small business topics. In addition, it provides business videos, a help and advice section, and information on how to create business plans.
Small Business Information Delivered
Small Business Reference Center offers readers a collection of state-specific resources supported with demographic data and other local information.  Completing the database are business videos that provide critical information for business owners including interviews, "lessons learned" features, lectures and "how to" videos to help foster success in all aspects of managing a business.
Rosetta Stone Library Solution
Offer the Language Program Your Patrons Know
As multicultural communities expand, interest in language learning increases. Language programs promote inclusive participation and strengthen community connections. This innovative solution for libraries meets this growing need, helping patrons build a new language foundation with confidence.
The Leading Technology-Based Language Learning Resource
Rosetta Stone offers libraries and their patrons the proven immersion method that more than 22,000 schools and 12,000 businesses have trusted for over 20 years. The award-winning interactive approach has been used by millions of learners around the world and now is accessible in the library or anywhere, anytime.
MyHeritage Library Edition
Taking Genealogy Research to the Next Level
MyHeritage Library Edition is one of the largest, most internationally diverse genealogy databases of its kind. Libraries that offer MyHeritage Library Edition provide their patrons with access to billions of historical documents, millions of historical photos and other resources in thousands of databases that span the past five centuries.
Content Includes:
•    More than 6 billion historical records from the United States, Europe, Latin America, and other regions
•    The full USA federal census (1790-1940) with images
•    Census of England and Wales (1841-1901) with images
•    2 billion exclusive family tree profiles from MyHeritage and Geni
•    816 million US public records
•    Hundreds of millions of European records
•    More than 100 million gravestone photos
•    More than 80 million historical photographs
•    Military records, immigration records and passenger lists
•    Citizenship & naturalization records
•    Directories, guides, references, biographies and yearbooks
•    Government, land and court records
•    Wills and probate records
•    Exclusive databases
•    Additional content under license including Tributes obituaries, WikiTree, BillionGraves, Canadian Headstones and many others
•    New collections containing millions of records added monthly
History Reference Center
The Most Comprehensive Full-Text History Reference Database
Designed for secondary schools, public libraries, junior/community colleges and undergraduate research, this database features full text for thousands of primary source documents and informational texts.
Content Includes:
•    More than 630,900 full-text records from peer-reviewed journals, reference books, periodicals and other sources
•    More than 74,600 primary source documents
•    More than 81,300 biographies of historical figures
•    Nearly 2,000 full-text reference books, encyclopedias and non-fiction books
•    More than 41,500 images, including maps and historical photos
•    80+ hours of historical video
Science Reference Center
An Extensive Collection of Full-Text Science Resources
This comprehensive research database provides easy access to a wealth of full-text, science-oriented content. Designed to meet every student researcher's needs, Science Reference Center contains full text for hundreds of science encyclopedias, reference books, periodicals and other reliable sources. In addition, the database includes a vast collection of images from sources such as UPI, Getty, NASA, National Geographic and the Nature Picture Library.
Content Includes:
•    More than 200 full-text science periodicals
•    More than 270,000 high-quality images, including stunning images of landscapes, plants, animals, rock formations, fungi and more from Nature Picture Library
•    More than 2,900 full-text, full-length biographies
•    More than 800 full-text science reference books
•    More than 800 full-text science essays
•    More than a dozen full-text science encyclopedias
•    More than 500 science videos
•    Dozens of science animations
•    Lesson plans
Linked Library Service
With the Linked Library Service, we transform and publish your library's data to the Library.Link Network. This helps drive local patrons to your library website even if they start a search using a commercial search engine.
Working with Zepheira, we turn your existing MARC records into Bibframe records. Those records are then published to the Library.Link Network, which is a service that exposes library data to search engines -- so that lots of people can discover it. When you participate in the Library.Link network, millions of items and billions of connections are made visible so that search engines can find them and patrons can discover them.
Novelist Select Enriched Linked Data
This is an additional service that further enriches your library's linked data. This forthcoming product will use NoveList's read-alike recommendations, appeal factors, and other reader information -- all of it linking readers directly to your library. Plus, NoveList is planning to make it possible for libraries to create custom content in LibraryAware (think book lists!) that will be part of the enrichment as well. If you are one of the early subscribers to the Linked Library Service, you'll be first in line to add this future enrichment option. We expect it to be ready in mid-2016.
Stacks
Customizable Library Website Design, Hosting and Content Management
Creating content, managing menus and building your website in Stacks is super easy. No technical ability required. You'll never have to use code to get your content where you want it again. With the Full Stack, patrons can browse the catalog, read digital content online, place holds, cancel holds, check fees and fines, review items out, renew items out, view and register for events and programs, find and map locations, retrieve call numbers, access databases, explore the library and more.
A better experience for you…
•    Focus on curating content instead of web technology
•    Works on every screen size
•    Tailored to libraries
•    Change the look and feel of your library's website in seconds
•    Never start over again
•    Integrate EBSCO Discovery Service™ for a powerful search experience — every time
•    Includes hosting, backups, security and software updates
•    No more trying to explain to your board why you need funds for updates every 2-3 years
•    Works with your existing subscription services
A better library web experience for your patrons…
•    Provide an enhanced web experience across any device
•    Connect patrons to the right content in one click with EBSCO Discovery Service
•    Market your programs and manage your registrations in the same place your patrons search the catalog, place holds on resources and access database content
•    Instant multi-language support using Google Translate
•    English, Spanish, French and Chinese by default
•    OpenAthens authentication support for databases built right in with configurable IP range access to allow database access onsite