Tutree In-Person Tutoring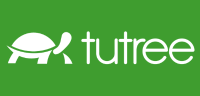 Tutree tutors provide one-to-one, in-person tutoring in over 30 subjects including English, math, science, social studies, Spanish, writing on the library premises, for grades K-college. Our tutors are Exceptional Teachers who have passion for teaching and are from your City's own local community. We have a network of over 5000 tutors just in California.
Our web-based software makes it very easy to schedule sessions with these Tutors - just press a button and receive confirmation in minutes. Our tutors are available 2PM to 8PM. Additional hours are available should the Library wish to expand service.
Advantages:
Students will actually get to study and learn, rather than struggle with nuisance of online classroom where they cannot show their own work, cannot work on a problem and let tutor watch, have no audio or video,
This program creates economic opportunities for local teachers and exceptional College students from the cities own population who have passion for teaching.
People will actually want to use this service, because of personalized in-person format.
Our Network of exceptional local talent which is available at a click of a button!
Tutoring happens at the library- making it safe both for tutors and students.
Silicon valley technology company to take custom software requests from the library.
Librarian can order tutors or with library card authentication, patrons can order online as well (customizable).
Secure system with IP screening and Card authentication.